life skills • organising • goal setting • life coaching • advocacy • post-diagnosis support
World Apart
Making ordinary life work better for extraordinary people.
K. Leneh Buckle, BSc, MA
living@worldapart.org
07539 221159
www.worldapart.org
Life Skills
Learning skills for independence.
Want to increase your independence?
Hard to stretch your money far enough?
Finding it difficult to get others to understand your needs?
Our life skills teaching programmes are individually tailored for what you need to learn. We will help you gain independence skills to do more for yourself and rely on others less, according to what skills will benefit you most.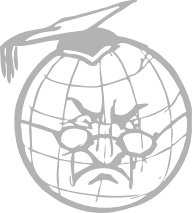 Tailored programme.
Eating well on a low income, including thrifty shopping and cooking skills.
Budgeting, banking, and making financial decisions.
Social interaction and communication skills.
Community access, including finding your way, using public transport, entering unknown buildings and asking for help.
Making your computer work how you want it to.
Self-advocacy and explaining your needs to others to get the adjustments you need.
Making your computer work how you want it to, including tailoring to sensory sensitivities.
Interacting with police and public services.
---
Continue reading: Autism Insight